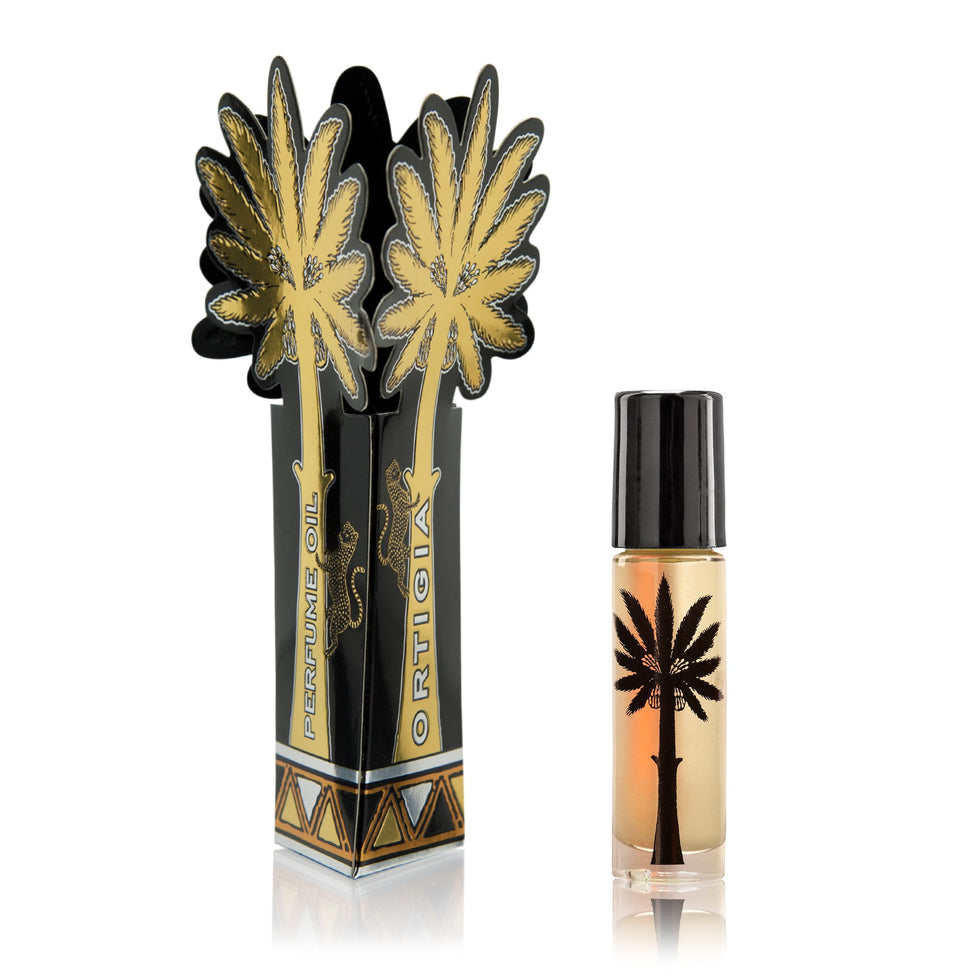 Hot
New
Pre-order
Out stock
Ambra Nera Perfume Roll On
PRODUCT INFORMATION
CUSTOMER REVIEWS
PRODUCT INFORMATION
The Ambra Nera fragrance features spicy and warm notes of resin, spice woods, oak musk, vetiver and patchouli, creating a rich and warm scent for a luxurious fragrance experience.
Ortigia Sicilia perfumes are the creation of one of the most famous Italian perfumers in the world and are distilled directly from the Sicilian flora. All Ortigia Sicilia fragrances are unisex and are part of the luxurious collection formulated with natural ingredients indigenous to Sicily, inspired by the beauties, colours and scents of the most tropical and ancient region of Italy. Elegant and complex perfume, which develops during the hours in which it is worn.
The roll-on perfume oil from Ortigia comes in a glass design with a palm tree to bring not only the exotic scent, but also the Italian feel of the brand everywhere you go. Formulated with a natural coconut oil base to ensure a wonderful feeling on the skin. Housed in a glass bottle fitted with a roller ball top. The highly decorative packaging draws on exotic Sicilian images and colours. 
Ideal to put in your bag to carry the exotic perfumes of Ortigia with you. The natural base of coconut oil ensures a wonderful sensation on the skin and a long duration. Comfortable and long lasting.
Key notes: Resin, Spice Woods, Labdanum, Oak Musk, Galbanum, Vetiver, and Patchouli
All Ortigia products are formulated using natural products indigenous to Sicily and inspired by the aesthetics, colours, and scents of Italy's most historic and tropical region. Housed in decorative boxes, the packaging draws on exotic Sicilian images and colours.
Natural ingredients
Not tested on animals
Paraben free
Nickel and silicone free
Made in Italy
Handmade
Size: 10ml
How to use: Roll on skin applying to pulse points as desired.
A precious glass bottle–pocket size fitting perfectly in your hand - filled with perfumed oil and closed with a ball point to apply. Ideal to put in your bag carrying with you the exotic scents of Ortigia. The natural coconut oil base ensures a wonderful feeling on the skin and a long life.